Regular price
$120.00 USD
Sale price
$69.00 USD
Unit price
per
Sale
Sold out
Complete your collection of Valet with this four-issue bundle.
Issue 1, our inaugural issue, treats the theme of Rain.
Issue 2 looks at Ageing and Death.
Issue 3 focuses on the notion of Touch and Sensuality.
Issue 4 celebrates Sweat, Labour, and Toil.
**Limited offer, available while stocks last.
View full details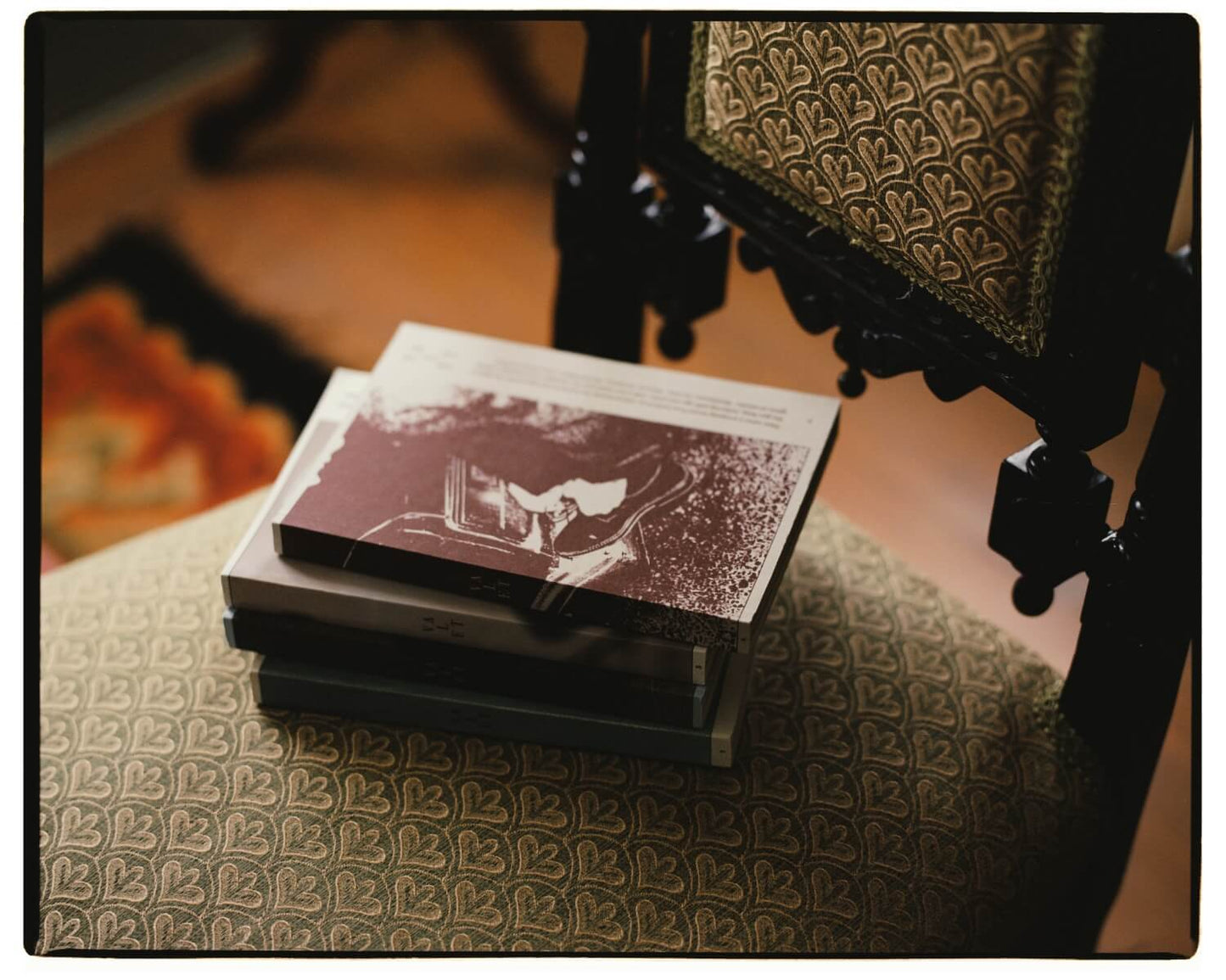 Common queries
How does subscription work?

When you're a Valet subscriber, you'll get the every issue sent to you fresh off the press.

You will be charged annually for yearly subscriptions, and you will have full control over your subscription settings via the online customer portal.

We will always send you a reminder three days before your subscription is up for renewal, and you can change your billing information, shipping address, or cancel the renewal of your subscription via the customer portal on our website or by contacting us at info@valetmagazine.co.
How does the trial offer work?

The trial offer gives you a taste of the full Valet subscription. You will receive the issue that we select for you free of charge, covering only the $15 that we pay for packing, handling, and shipping. 

If you decide to stay with us, we will automatically convert the trial offer into a yearly subscription in 6 weeks for $89, and send you the latest issue of Valet to kick things off. We will send you multiple notifications before the upgrade, and you can cancel it at any moment in your subscriber profile (a link to which we will include in all emails) or by dropping us an email at info@valetmagazine.co before the end of the trial period.
How long will delivery take?

As short a time as possible. You will receive a confirmation email once we dispatch your shipment from our warehouse. It usually takes up to 10 days to deliver it to your door in Europe and the US and up to a month everywhere else. Usually, though, it's much quicker than this.

In order to be able to keep our shipment free, we do not offer tracked options for our individual subscribers at the moment on our website. However, we will be happy to arrange tracked or courier delivery at your request if you send us a message at info@valetmagazine.co.
Does the price include shipping?

Yes, the subscription price includes shipping fees for any countries to which we are able to deliver (which means almost every country in the world).
Do you deliver to my country?

Almost certainly. We deliver to the majority of countries of the globe (we even have a subscriber in the Falklands), save for a few countries like North Korea, Russia, and a handful of territories that are under restrictions. If there are no delivery options at the checkout, just drop us a line at info@valetmagazine.co and we will try to find a solution.