What is Valet?
Valet is an independent, long-form, print-only publication dedicated to classic menswear and timeless style.
We champion film photography and essays that take unexpected and esoteric approaches to menswear, tailoring, and style — and, in the spirit of whimsy, publish articles tangentially or not at all related to clothing, just because we like them — in order to inspire men to dress and think entirely and unapologetically for themselves.
You can buy the full subscription right now or try it first, on us:
Try Valet first ➞
In the latest issue
Interview with Matthew Gonzalez

We speak to the bespoke tailor about his signature Anglo-American house style, military overcoats and the British class system, and various apparent contradictions such as structured softness, traditional informality, and fitted comfort.

A Broader View

We run a months-long experiment in which we test the virtues of ever-wider bespoke trousers, flitting about London's Royal Parks and fielding compliments from the adoring masses in an attempt to encourage readers to adopt a broader view on the question of trouser width.

The Clothes of the Dead

We trace the footsteps of that gentleman of gentlemen Guy de Maupassant, and visit the tombs of the dead in Palermo, Italy. As we wonder about musing madly, we notice certain things about the tatters of cloth that hang onto the remains.



Explore the issue
Valet's conception
The man who values eternal style over ephemeral fashion has little refuge in today's landscape, but the world is renewing, the plot is thickening, and the sartorial game is afoot.
A new cohort of men has appeared. We are of different ages and political sensibilities, live in far-flung countries, and lead very different lives. United by our passion for quality clothing, we need a quality publication that reflects our lives.

So we created Valet.
What you're in for
Every issue of Valet is intended to be a beautiful object to be kept and collected, as uncompromising about its appearance as it is about the elements of style that it describes and the language it employs.
We celebrate timeless style through our passion for written and visual expression, and our editorial objective is to publish content that shuns the ephemeral and focuses on the eternal.

Articles are detailed historical, sociological, theological, literary, and poetic works. We have no truck with news or gossip. Valet does not age or expire.

It is in shape and matter what it is in purpose: truly timeless, as is any real sophistication or style.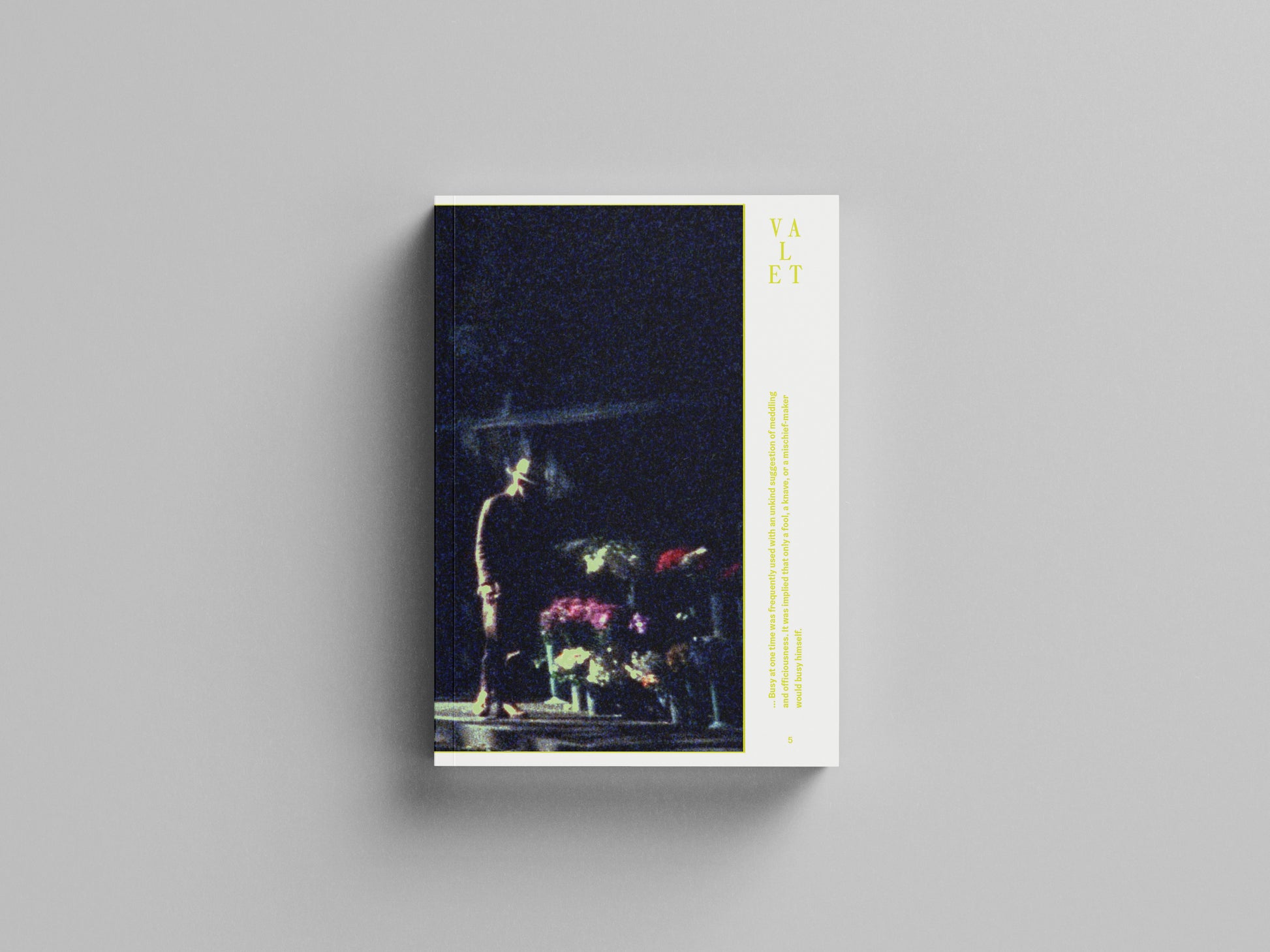 Valet subscription
Regular price
Sale price
$89.00 USD
Unit price
per
Sale
Sold out
A yearly subscription to Valet, shipped to you fresh off the press, three times a year.
View full details