About
What is Valet?
Valet is an independent print publication dedicated to classic menswear and timeless style. We champion long-form essays that take unexpected and esoteric approaches to menswear and style, aiming to inspire men to dress entirely and unapologetically as themselves.
The discerning and sophisticated man doesn't seek to be told what to do. He seeks the knowledge to empower his own decision making, and the confidence to know that those decisions are well informed. He doesn't want to be told what to wear, but to be shown how to decide for himself.
The man who is interested in being shown how to cultivate his own style, on his own terms and in his own language has no refuge in today's landscape. Since the conception of conventional menswear magazines, much has changed.
A new cohort of men has appeared and is growing. They are sophisticated, educated, and diverse. They are of different ages and political sensibilities, live in different countries, and speak different languages.
We are these people.
We needed a quality publication that reflects our lives. So we created Valet.
Each issue of Valet is a beautiful object to keep and collect, because it is as uncompromising about its appearance as it is about the elements of style that it describes and the language in which it speaks to its readers.
Not only does Valet celebrate timeless style through its written and visual expression, our very editorial objective is to publish content that shuns the ephemeral and focuses on the eternal.
Articles are detailed historical, sociological, meandering, literary, poetic works. It is not news or gossip. It doesn't age or expire.
It is in shape and matter what it is in purpose—truly timeless, as is any real sophistication or style.
Who is our reader?
Our reader is someone for whom style is a true expression of character. He understands that his style, like his character, is a product of his experience—unique, intimate, and wholly personal. It is not something that changes with the seasons, nor is it something that can be washed away by the tides of fashion. His style is a product of history, his history, and as such will never be torn down, but built upon and truly refined.
For such a man, fast fashion simply will not do. He requires more depth, more precedent — historical, philosophical, ethical, literary. He appreciates timeless and classic pieces, and knowing as much about them as possible.
Not content with taking things for granted, his choices are laboured and well informed, and the knowledge that informs those choices is extensive and ever expanding. He is a man of details, of patience, and therefore of good taste.
Valet is his bible.
What do we write about?
Valet is an antidote to the rampant riot of seasonal trends and lower- priced, poorer-quality offerings available, and marketed, to most men. We aim to inspire men to dress well, to cultivate their own style, and learn about the history of menswear so that their choices and purchasing practices might be as informed and confident as possible.
This comes in the form of articles on classic menswear that are informative and historical, but also ruminative, rambling, and literary. From practical articles that aim to arm our readers with immediately applicable and relevant knowledge about particular style elements, to more detailed and discursive articles, in formats ranging from interviews and object histories to creative fiction and philosophy, we explore menswear in a completely new way.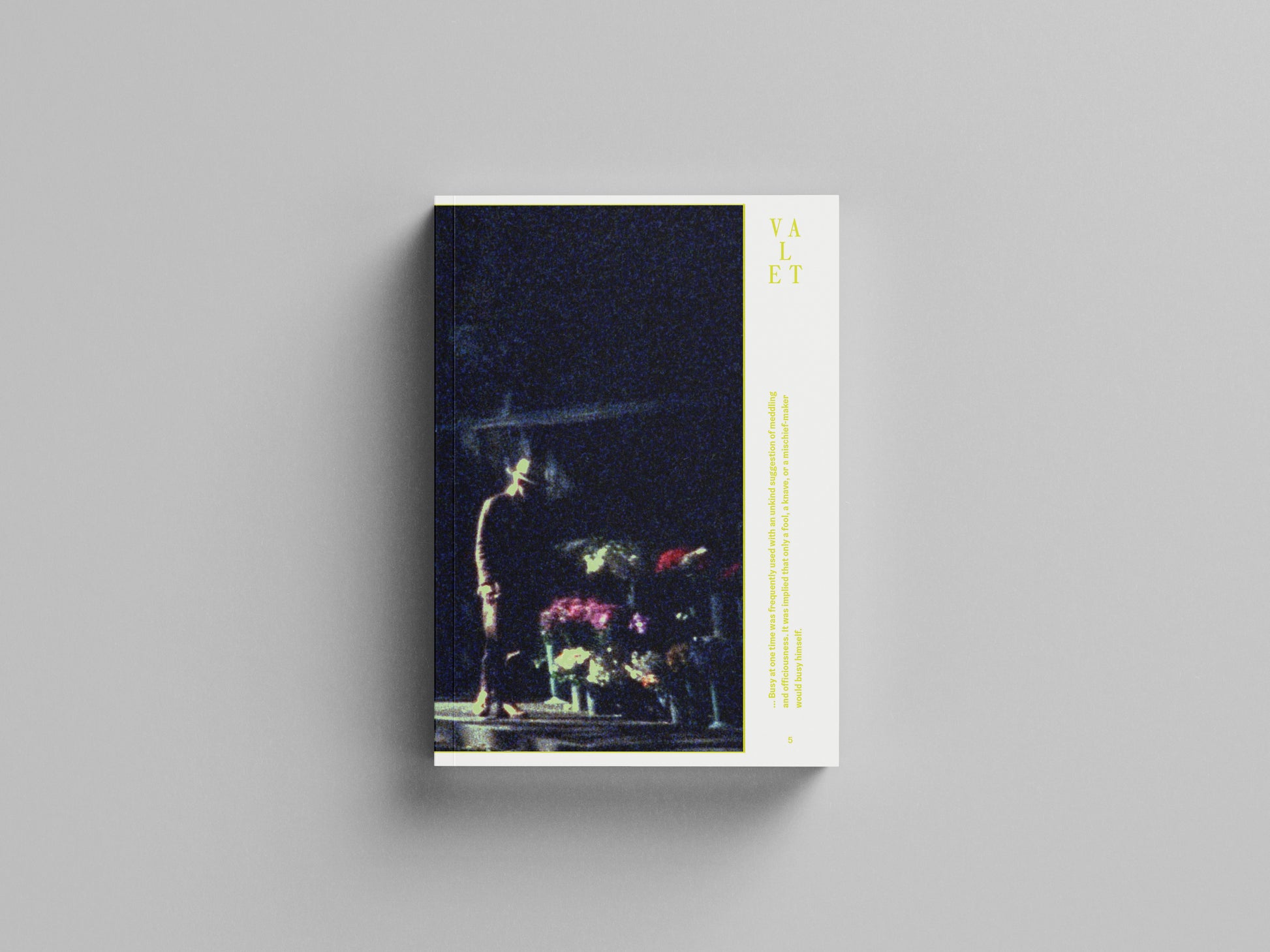 Valet subscription
Regular price
Sale price
$89.00 USD
Unit price
per
Sale
Sold out
View full details